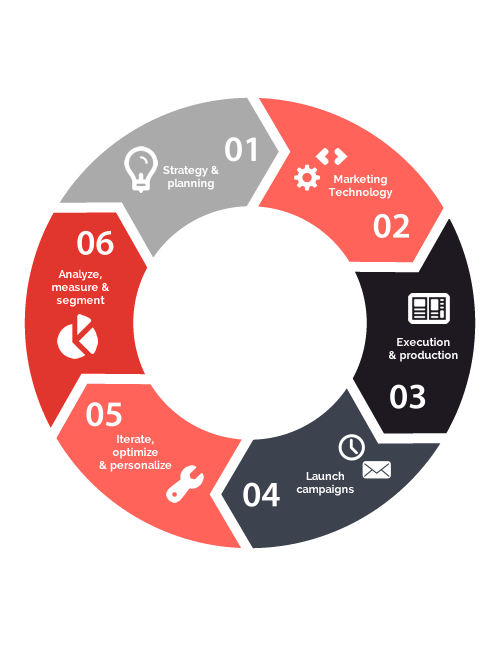 Integration is everything when it comes to achieving successful business results

We're a multi-disciplinary agency that provides strategic branding, design and creative services, all under one roof. Working with an integrated advertising agency will ensure that you spend your time wisely, but more importantly, it allows for a smooth working relationship that is mutually advantageous.
As a mid-sized company, we're proficient, diligent and we possess the high-end capabilities which allows us to deliver big work that rivals the so-called bigwigs. We also present an obligation-free proposal before commencing a project, so you know exactly what to expect before-hand.
If you're looking for a hungry advertising agency with proven capabilities, one that punches above its weight, look no further than Circuit 9, The Ideas Shop.
We can confidently say we stand out among our peers. In a nutshell, we are strategic thinkers who look to achieve commercial success for our clients and partners. We enjoy our work, which is transforming our clients' businesses through creativity and lending them the leading-edge in a hyper-competitive landscape.
[vc_empty_space]
[vc_empty_space]
METHOD OF COMPENSATION
When talking to prospective clients, a lot of them wonder how our services are paid for. We're highly skilled when it comes to the services we render and our rates complement our capabilities. Moreover, our rates are on par with industry norms. However, to someone who does not have much experience in engaging with an advertising or marketing agency, there are often queries about how we place value on creative work. Allow us to guide you through some of the basic compensation models of an advertising agency.
This is the a la carte of advertising agencies. Simply put, you'd like to get something done, say a brand new website. Our team designs and executes the task and we raise an invoice upon the completion of said task. All costs are presented upfront before the commencement of work according to our agency rate card. This is akin to going and ordering just one dish at a restaurant. You know what you want and how much it's going to cost.

Some clients prefer to work on a project by project basis. This structure is typically used for a client with a more limited scope of needs with a definite timeline in mind. (Eg: Existing corporate website to be refurnished, designed and executed over a period of one month.) With a project-based method, the agency will prepare cost estimates for each project, based upon client input, and the client must first approve the budget prior to the agency doing any work. The agency will then ensure that the project is delivered on time and within the budget. If changes made by the client will cause the project to exceed the original estimate, the agency will prepare a Change Order for the additional work for the client's approval. The additional work will only be performed upon approval of the Change Order. This compensation method allows the client to only pay for the work they approve and also assures a fair return to the agency. However, because the agency cannot perform any tasks without an approved budget, it limits the agency's ability to have a proactive approach to the client's marketing.

Retainers or fixed fees have many advantages that have kept them a popular compensation method for professional services. In many cases, clients will have a fairly consistent level of needs over the course of a year, and the costs to meet these needs can be accurately projected.

Allow us to answer some simple questions regarding the retainer model :

What is a creative retainer?
A creative retainer is a 12-month agreement between your enterprise and our agency that allows you to engage us for a certain number of hours every month. A creative retainer will give you instant access to the complete range of professional services minus the associated overheads.

What are the advantages of a creative retainer?
By entering a creative retainer agreement, you not only save on advertising costs but also get your holistic requirements fulfilled on a need-it basis. We reserve your retainer time exclusively for you, so even if you have just-in-time needs, or unplanned work, our creative team can respond to you immediately. For multiple projects, you can take advantage of your combined work volume, and avoid the need to seek estimates, manage multiple contracts, and pay multiple invoices. A creative retainer can also stabilize your monthly services budget.

What services are included in a creative retainer?
Ideation, graphic design, strategic consulting, interim creative management, email template design, brand research, copy & content writing, editing, print advertising, project management services, social media marketing are all included in our creative retainer agreements.

What services are not included in a creative retainer agreement?
A creative retainer does not cover expenses like printing, stock photography licensing, video production, radio jingles, website development and management as well as subcontractor fees. Client servicing will confer with you before commencing work to identify any fees or costs that may be billed in addition to your creative retainer agreement.