BEST ADVERTISING AGENCY IN BANGALORE – BRINGING BRANDS TO LIFE
We've all held senior positions at so-called big advertising agencies, the ones with big teams marked by constant agency infighting. But, we joined hands to create Circuit 9 because we were over the big egos and the melodrama that came with big agencies. Our clients are our strategic marketing partners. The work matters. The brand matters. But most of all, people matter.
BEST ADVERTISING AGENCY IN BANGALORE -AN AGENCY WHO CARES
Circuit 9ers will always lend you their ears, but where our expertise is needed, we will step in. We have a deep vault of experience to draw from and we can add value to your brand by suggesting a better way of doing things if such a route exists, or if we believe your budget could be spent more wisely. Ultimately, we're here to achieve your marketing goals and enable your business to do better.
Our Expertise
It's in our nature to care about your perspective, as we understand that is why you're engaging with us. Every client relationship is unique and we treat each client like they're our only client. Once a project is handed over to us, it becomes our baby. Nothing at Circuit 9 leaves the building unless we are proud of it, so you can be certain that we maintain delivery standards of the highest quality. It's only our work that sets us apart from the rest. We're an easy-to-deal-with creative advertising agency. We excel at what we do, and have built a reputation for creative branding and design in the market. We like to focus on the effectiveness of our work and enjoy seeing it empower our clients' businesses. Because of all these reasons, we rightfully consider ourselves as the best advertising agency in Bangalore.
THE RACE ISN'T OVER YET
While we've been honored to work with many household brands, we hold each of our clients in the highest regard. Whether you have a start-up venture or work for a Fortune 500 company, we will give you the full service experience every time.

BEST ADVERTISING AGENCY IN BANGALORE – THE RIGHT FIT
It is uncommon to find an end-to-end advertising agency that executes across brand and corporate identity, creative design and packaging, content marketing, digital marketing, web design, internal communication, marketing collaterals, videography, brand activation, media planning and buying, an agency who will add value to your business. To find another creative agency that is better suited to all your marketing needs would be quite a challenge. Here are six reasons why you'll be better off with Circuit 9ers.
COMPETITIVE ADVANTAGE 
You'll have your own account manager as your main point of contact, but our flexible operating model allows you to work directly with the creative team on your project if desired. This relaxed structure has certain benefits such as clearer communication, better understanding and quicker response times. You can interact directly with the creative team who will better understand your creative marketing objectives and will pour all their passion into your brand.

WELL EQUIPPED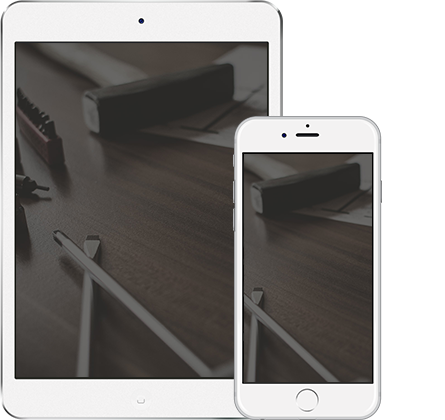 Our premises comprises a spacious office with specially-dedicated 'idea tanks' where our team brainstorms to churn out ideas that will drive your business growth. There are several 'rejuvenation' hotspots that further enhance creativity, and we also have a separate meeting room for presentations. We ensure that our members are given the best catalysts for creativity, thus cultivating the ideal environment to produce top work. We continually reinvent ourselves and redefine our processes to be on the leading-edge of technology, always investing in the latest software to bring our ideas to life.
Equipment
We run a Mac- and Windows-based studio which is standard in the creative field. All our systems have been optimized for maximum performance, so our graphic designers can work seamlessly. We have a server-based network for easy file sharing and everyone has access to in-house laser printers. The studio also has all the gadgets required to support our team, such as scanners, light boxes, mock-up stations and photography equipment.
Reliable Procedures
Discipline and work ethic are everyday Circuit 9 virtues and we have streamlined procedures in effect for studio and art work. This helps us manage our day-to-day workflows effectively and be consistent in our delivery of workload. These well-defined processes lend more clarity and focus with regard to our creative work, enabling us to produce the best outcomes in accordance with our clients' marketing goals. Since we take every possible measures to deliver the highest possible value to our  esteemed clients, we have been rightfully rated as the Best Advertising Agency In Bangalore.
ISO 9001:2015 CERTIFIED COMPANY

According to URS, the world leader in quality standards and certifications, Circuit 9 Communications Private Limited has been awarded as an ISO 9001:2015-certified company. This certification pertains to our range of services, including advertising, design, communications, web, print and media solutions. The ISO compliant system deployed will ensure that no job can go through without unique job codes and mandatory approval gateways. This assures quality at every stage in every job cycle, right from briefing and ideation, copy and design to media planning and buying, vendor selection, etc.


CIRCUIT9 – THE BEST ADVERTISING AGENCY IN BANGALORE SUCCESSFUL TRACK RECORD
Our industry is purely outcome-based, with the only yardstick of a creative agency being the effectiveness of their work. Clients don't care if you're an award-winning designer, their sole concern is who will turbocharge their company's performance. Over the years, we have continuously achieved outcomes that have added value to the businesses we have worked with. The key to our growth story has been a focus on strategic, creative solutions, which aim to maximize our clients' ROI on our creative services. Thus we constantly strive to maintain our status as the Best Advertising Agency In Bangalore.
testtimonial
Dealing with Circuit 9ers is no hassle as they are true professionals. Work processes are seamless and quick to achieving a gratifying outcome. Our new packaging design has caught the eye of prospective customers and improved our bottom line beyond 20% annually.

The quality of work is outstanding! The Circuit 9ers we have had the pleasure to deal with are friendly and their delivery was impeccable and on-time.

We were plagued by a creative challenge that was a big ask with near impossible timeframes. Circuit 9 followed our brief to-the-tee and delivered a solution that was optimal for our requirements. I was delighted by their sharp ability to understand and grasp the marketing angle, and deliver a stellar result.
WHY CHOOSE US?
Serving the client's marketing needs is obviously a given, but more importantly, we focus on appealing to the emotions of their target audience as this is the end goal. When you're choosing the best creative agency to partner with, it's essential to ascertain who's capable of walking the walk.
We understand this is an important choice that will significantly impact your enterprise, so we believe that you should be able to make a fully-informed decision. Rather than displaying our award-winning design work and a few selected highlights, we deliberately showcase an extensive portfolio on our website. This way, you can be certain that you're assessing our everyday performance, to ensure that it's up to scratch.
If you're looking for an advertising agency to partner with, please take some time to go through our work and decide for yourself. We don't believe in a cookie-cutter approach, nor do we subscribe to any legacy agency structures. Instead, we develop bespoke solutions for every client which is tailored to their unique requirements, because every situation is ultimately different. We're creative folks who blend a bit of science, a bit of art and some magic, and we've refined our design processes over years. Each outcome is unique, but there's one thing that remains constant, that is, total client delight.