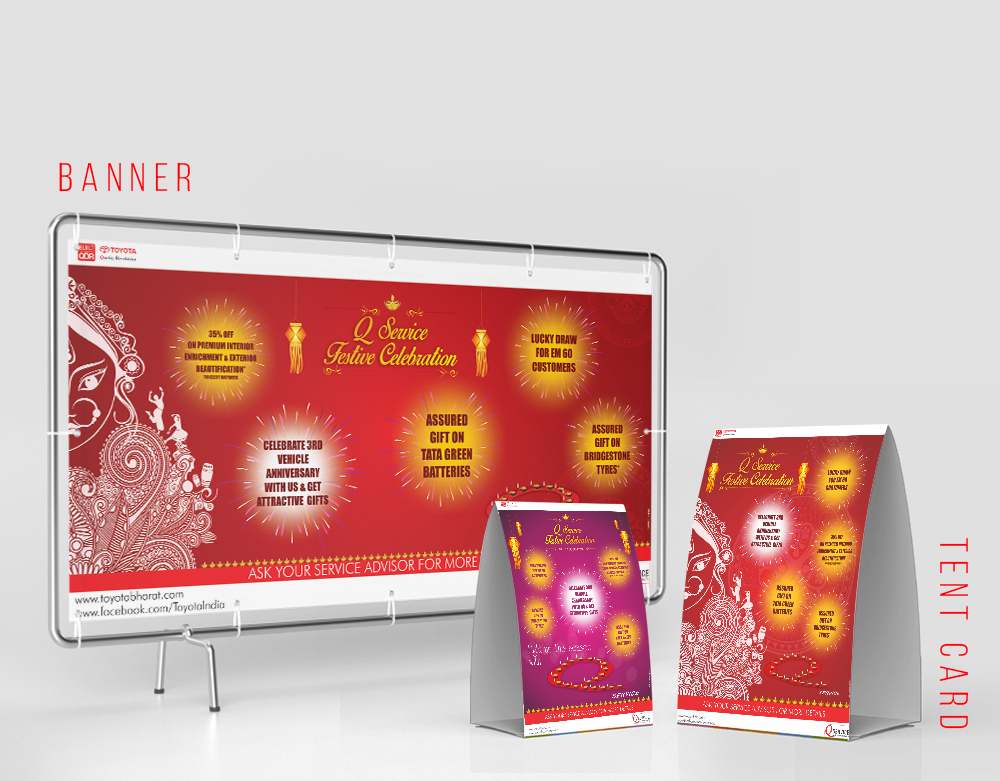 TOYOTA – WORLD CLASS AUTOMOBILE MANUFACTURER
Overview
Toyota's customers were flocking to third party service centers instead of using Toyota's very own leading-edge in-house service center for vehicles, thus diminishing their customer base. Toyota needed to reinforce its brand image and reaffirm customer loyalty. They needed a marketing solution driven by the right strategy.
The Circuit 9 Idea
We partnered with Toyota and engaged the audience in classic brand priming. We capitalized on the festive season of 'Dussera' by offering special incentives like lucky draws, discounts and presents – to cash in on the 'festival mood' of previously less-eager customers. Supporting collaterals like banners and tent cards ended up turning a lot of heads towards Toyota.
The Outcome
Toyota's in-house service center witnessed a phenomenal increase in customer attendance. Brand visibility improved across the festive season of Dussera. Our marketing solutions helped Toyota consolidate its customer base and reinforce customer loyalty as it drove traffic towards Toyota's service center.
BACK TO CASE STUDIES