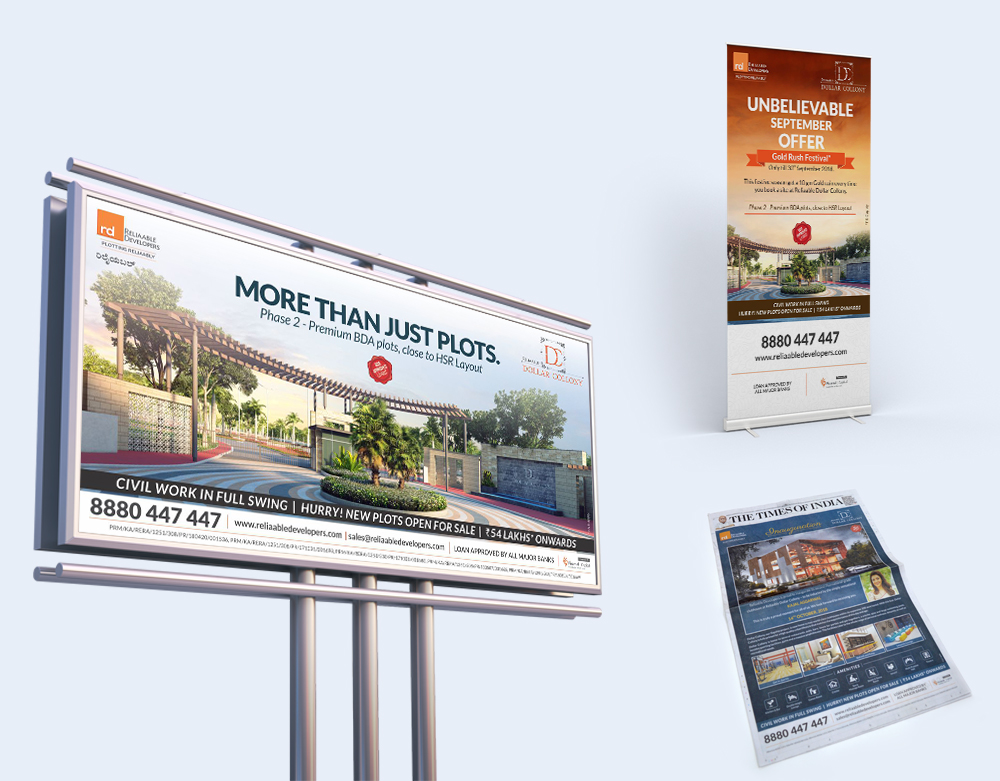 Reliaable Developers
Overview
Well-known and well-established plotted property developer, Reliaable Developers, was launching its latest project – Dollar Colony. They needed both, a short-term and long-term creative campaign strategy that would help it stand out in a neighbourhood ripe with stiff competition from leading real estate players.
The Circuit 9 Idea
We put our wits together and came up with the 'More Than Just Plots' campaign. We created a buzz around the launch of Phase II, designing a brochure that we are proud to say is our work, coming up with various creative angles to influence the IT office-going crowd, getting the conversation going about their new three-storey clubhouse, and much more.
The Outcome
The goal of the campaign was to create a buzz surrounding Phase II of this flagship project by Reliaable Developers. Our previous campaign for Phase I led to it being sold out at an alarming rate, and Phase II is on course for that as well. We managed to shine a spotlight on their incredible three-storey clubhouse as a huge selling point. Overall, a lot of attention was generated with relation to this project.
BACK TO CASE STUDIES