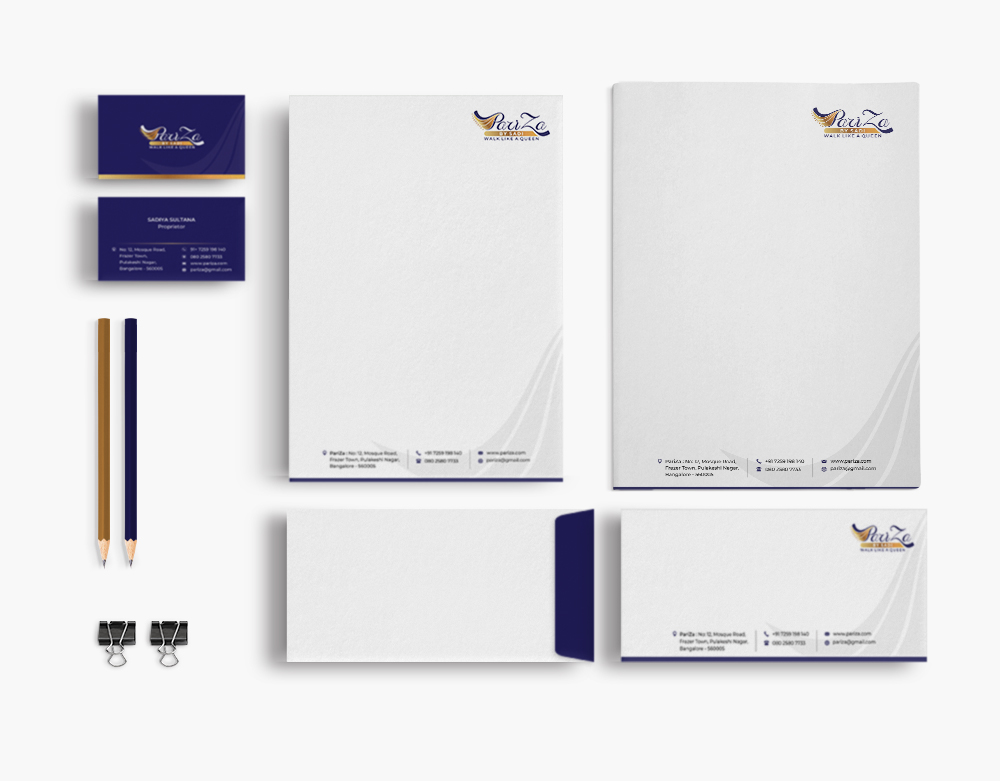 PariZa
Overview
A new and upcoming bridal boutique, PariZa wanted to establish itself in a highly competitive market space and so it needed a new brand and corporate identity, not to mention a creative partner with a vault of experience in launching brands – to help them get there.
The Circuit 9 Idea
Our idea was to create a brand so unique that it would instantly stand out in what has become a very crowded marketplace. Our design team, after careful contemplation, chose a bright and bold colour palette that cut across the logo and all other brand communication, reflecting the aesthetic expertise in the garments produced by PariZa.
The Outcome
Our creative direction and expertise helped PariZa as a brand gain quick recognition with improved visibility, while directing a significant amount of consumer attention towards their boutique despite such a crowded, competitive marketplace.
BACK TO CASE STUDIES