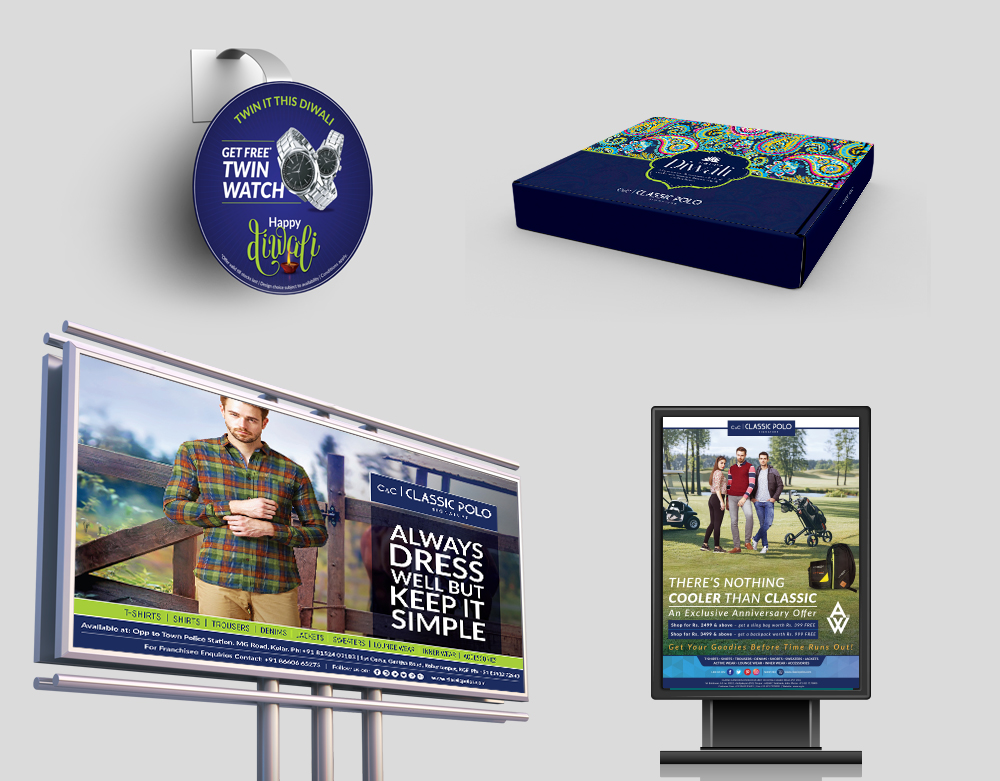 Classic Polo
Overview
Renowned clothing giants Classic Polo were planning on opening more outlets and launching new catalogs of clothes, and they needed a creative partner to help get the required quality in content as well as necessary reach to be able to attract the masses.
The Circuit 9 Idea
The client required different creative strategies to be conceptualized and created as they await their new selection of attire. Our designers and copy team got together to produce quality content on their tags, banners, and slogans for the push / pull campaign.
The Outcome
We came up with a whole new look-and-feel for the brand that translated to increased visibility across channels like print, outdoor, etc. Our creatives were placed at strategic locations like malls, shopping complexes and multi-brand retail outlets where they caught the eye of both regular customers and potential customers.
BACK TO CASE STUDIES