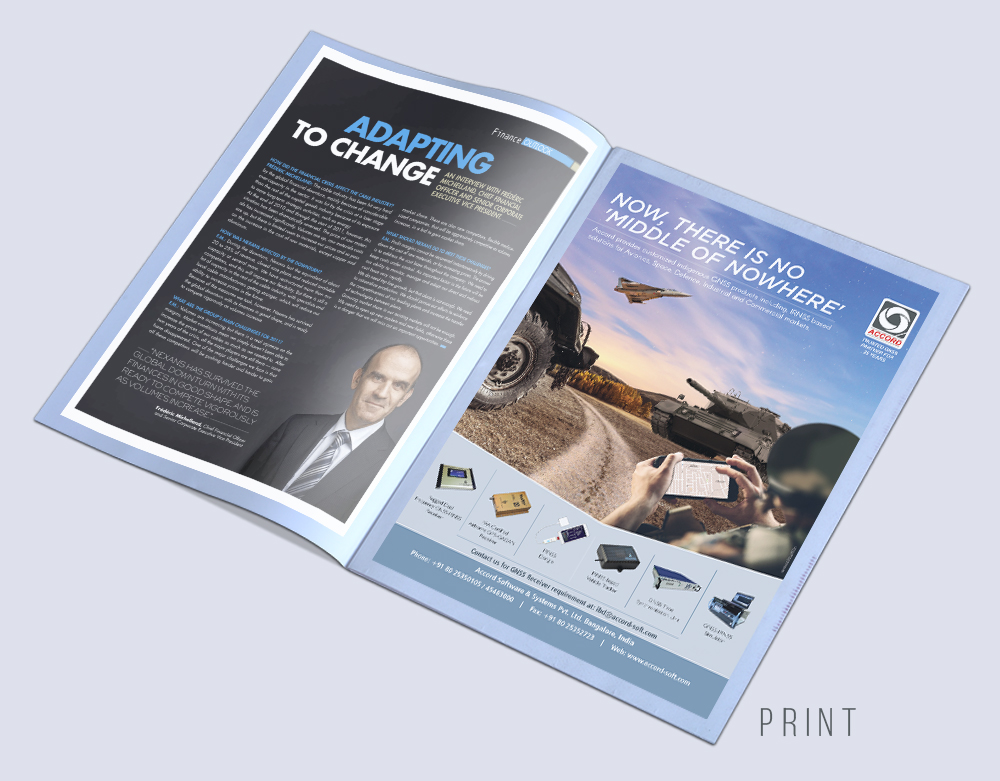 ACCORD SOFTWARE & SYSTEMS – TECH-FOCUSED COMPANY
Overview
Accord wanted to congratulate ISRO for the successful launch of the seventh IRNSS constellation in a creative yet subtle way that also touched upon Accrod's strategic partnership with ISRO as the IRNSS receiver provider.
The Circuit 9 Idea
We implemented a design strategy that would convey the intended message using selective imagery and carefully-drafted content, which could then be seamlessly adapted to print ads in newspapers and magazines, from Accord to ISRO.
The Outcome
Not only did we get the intended message across to ISRO in a creative way, but we also managed to raise brand awareness about Accord Software & Systems Pvt. Ltd. due to the visibility of our strategic efforts.
BACK TO CASE STUDIES