Fashion Blog – Behind the Scenes
There was a time when newspapers, magazines and televisions were the only good sources of inspiration for fashion. People would watch movies and eagerly wait for award shows, desperately trying to fabricate, quite literally, new ideas for their wardrobe.
With the advent of the Internet Age and the age of social media, an incentive for innovation arose for sprucing up nearly everything, everywhere. All the more, basic pictures of stars in fancy clothes have been replaced with dazzling pictures with detailed captions, vividly describing their entire outfit.
With the emergence of blogs and Instagram posts of young girls, homemakers and even men coming forward to trumpet their outfits, the common people were suddenly fully equipped with handy sources for a pocket-friendly wardrobe inspiration. Fashion bloggers give their audiences ideas to pair the right outfit with the right accessories. And both, people who prefer brands and people who do not, have options to choose from on their feed.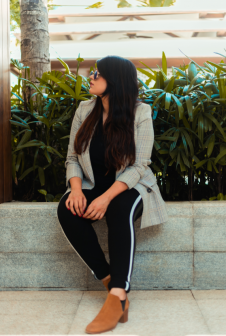 Though to most, fashion blogging might seem easy, but the reality of it is that every post that goes up on each individual's feed has had a lot of work gone in to it, from the very beginning and even behind the scenes. Starting from choosing the right outfits and accessories to writing the right caption that is precise and easy to understand, each post takes days of hard work and creativity before it can even be published.
In the field of fashion blogging one cannot expect success in the initial stages of the venture itself. It takes time for any fashion blogger to become a sensation among the crowd. Every blogger begins from scratch to reach the top, and a great deal of resource investments like time and money goes into blog development.
The work of a blogger begins from small moments such as choosing the right outfit. Considering the weather and the various ongoing trends, bloggers are required to put together an outfit that is relevant for the time and culture, while creating a powerful statement in the world of fashion.
The next stage would demand bloggers to collaborate with a photographer in order to ascertain a perfect destination in relation to the outfit for the shoot in reference. Beyond such events, the editing and writing details of the required caption makes a huge impact on the feedback that a blogger will receive. It also becomes necessary at this point, for a fashion blogger to ensure that their styles are not repetitive to any other blogger as that could lead to a loss of numbers in their audiences.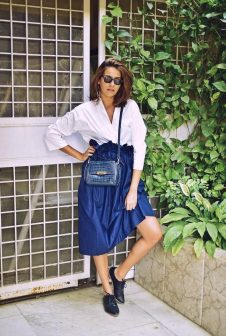 Fashion Diaries began as a mere online blog, but has now spread across social media channels like Facebook, Instagram and YouTube. Though for most it may had begun as a hobby, but with fashion brands coming forward with tempting offers, it has evolved to become a means of income as well. Brands became a part of fashion blogging only recently, as when they realised the potential fashion blogging has in marketing and put to use 'tagging' in social media, where pictures posted and tagged to different brands, became one of the new and better ways of marketing. Until then bloggers did not focus on brands and instead focused on their outfits more, never occurring to them the difference between Jimmy Choo in London, and Sarojini Nagar in Delhi.
Therefore, similar to several other fields, fashion blogging has also seen an evolution in quality and quantity day by day. Currently, if one feels they have the skill and patience to create a fashion blog post that will stand out in the already crowded market, then there really is no second thought required. Blog away!