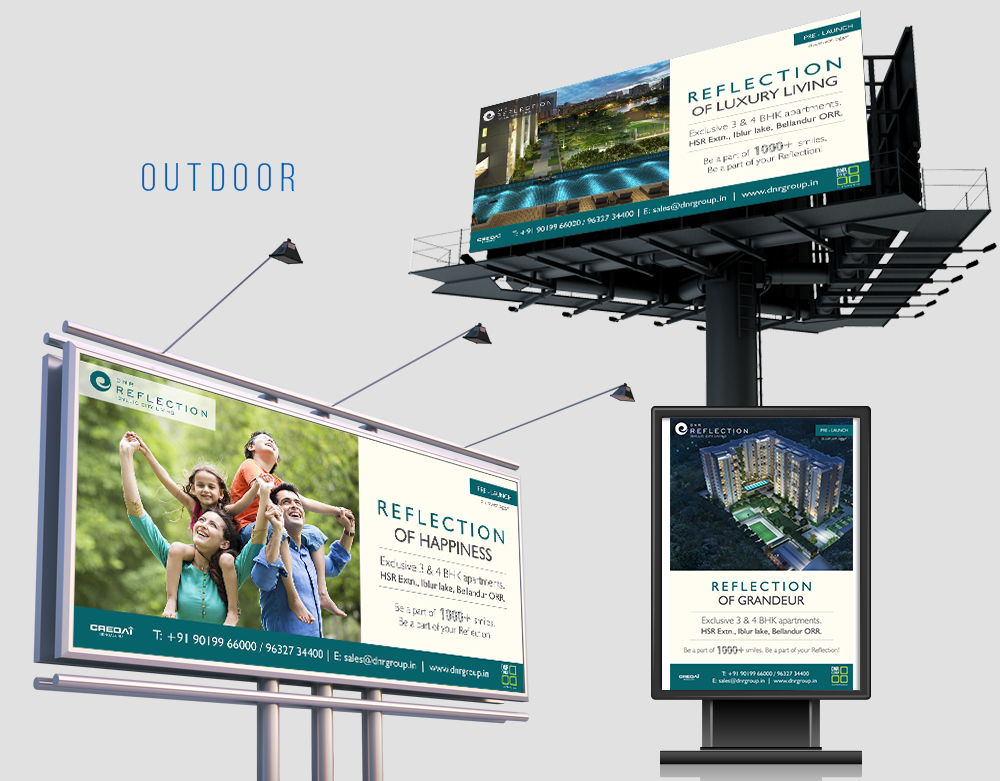 DNR CORPORATION – REAL ESTATE DEVELOPMENT GROUP
Overview
DNR Corporation, an emerging property developer, wanted to launch a campaign that would gain significant traction and raise awareness about their new, upcoming property in the eyes of the general public. The property was set to be unveiled in Whitefield.
The Circuit 9 Idea
We launched a strategic end-to-end campaign, starting right from branding the property itself. We suggested 'DNR Reflection', and they loved it. 'Reflection' because it reflects everything the company stands for – quality, luxury and service. The tagline chosen for the campaign was 'The art of building spaces', complemented by a clean and crisp design that would strike a chord with the audience.
The Outcome
Our strategic end-to-end campaign helped DNR gain significant visibility among its competitors in the cut-throat real estate market, and the collaterals we designed are still in effect today. Moreover, our integrated marketing efforts helped put DNR Reflection on the map.
BACK TO CASE STUDIES